Play Tennis in an American College!
Men's and Women's tennis are experiencing significant growth in the United States, and the country has consistently produced world class players.
Professional ATP and WTA circuits observe college teams to identify top talent, much like youth academies in Europe.
Unlike in many other countries, the United States allows its players to start their careers in collegiate championships such as the NCAA, NAIA, or NJCAA, earn a degree with the help of a sports scholarship, and then move on to play professionally after graduation.
Each year, American professional teams and international recruiters identify the most talented college players. Many players who trained in American colleges have gone on to build successful careers in the ATP or WTA circuits or on the international stage, such as John Isner (University of Georgia), who became a top 10 ATP player, and Danielle Collins (University of Virginia) who reached the semi-finals of the Australian Open.
Regarding Women's Tennis, champions like Serena Williams (who didn't go to college but supports tennis scholarships for young athletes) and other collegiate-trained players such as Jennifer Brady (University of California, Los Angeles) have made a significant impact on the professional scene.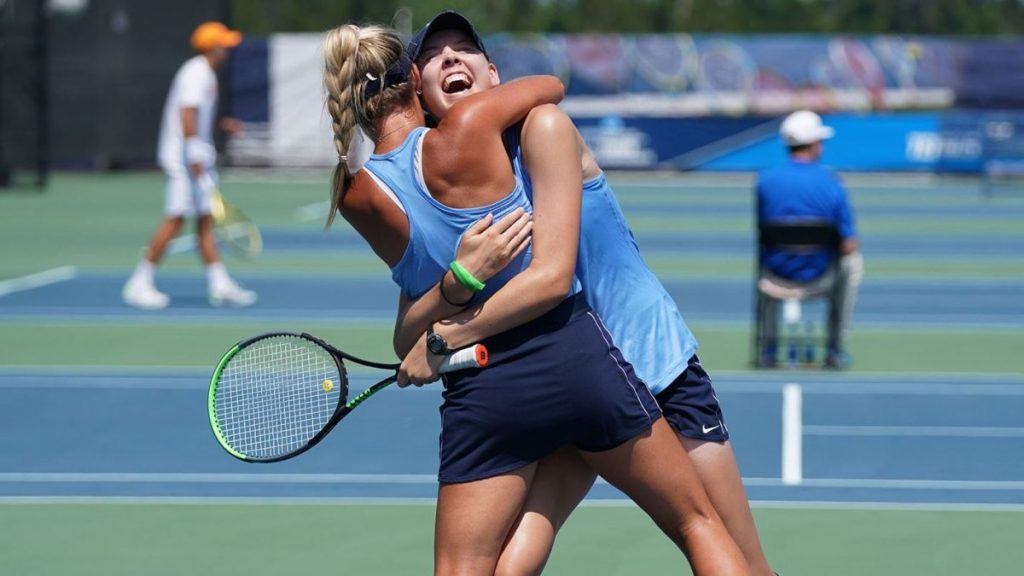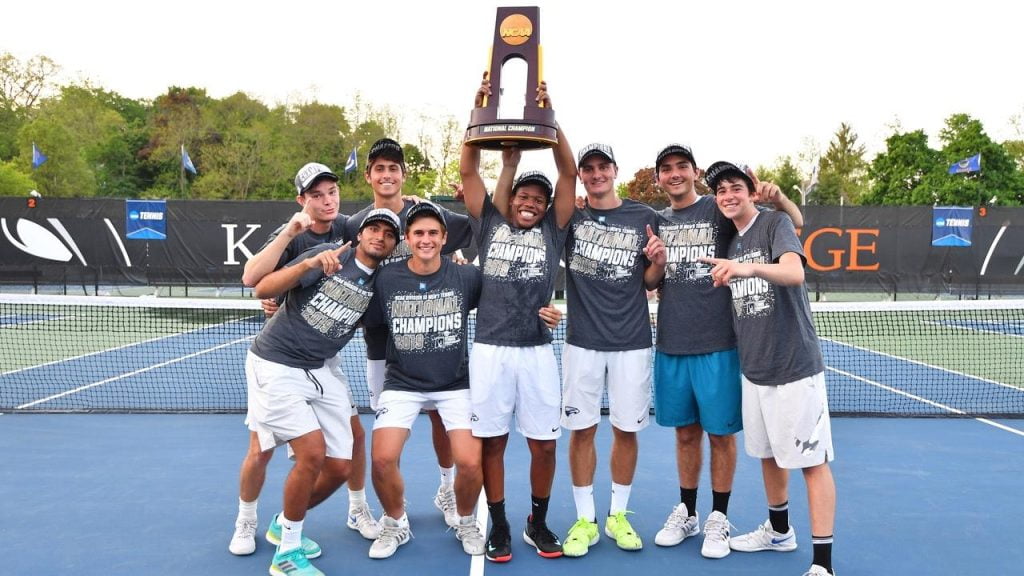 The tennis season typically begins in August with several weeks of athletic preparation and runs until May, with the individual "Conferences" and possibly beyond if the team advances to the "Nationals" by winning their respective conference playoffs.
College teams compete against each other in various conferences, which are usually comprised of universities in the same region (such as the Pac-12 Conference on the West Coast, where all university teams in the area compete).
After the regular season concludes, the top teams compete in playoffs, with the winner advancing to the Nationals to face off against all the winners from the different conferences.
To better understand the American collegiate sports system, we must begin by discussing the three different leagues that comprise it: NCAA, NAIA, and NJCAA.
The primary difference between the first two leagues (NCAA, NAIA) and the third (NJCAA) is that the first two accept four-year colleges and universities, which upon completion provide access to a bachelor's degree.
The NJCAA league includes junior colleges, which last for two years and grant an associate degree. Junior colleges allow international athletes to be admitted, even with lower English scores, so they can then complete their academic path in an NAIA or NCAA college once they have finished their two years in a junior college (2 years of Junior College + 2 years of Four-year College = Bachelor's Degree).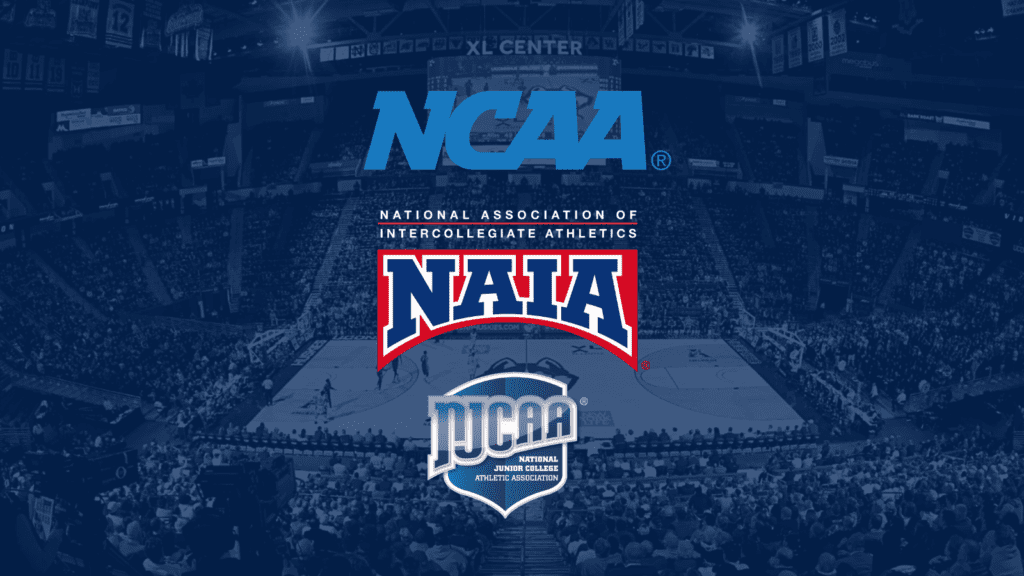 American university grounds are celebrated for their exceptional sports infrastructure, often exceeding the standards of professional tennis clubs on the ATP and WTA tours. These facilities incorporate both clay and grass courts, along with synthetic hard courts, mirroring the variety seen in Grand Slam tournaments.
The tennis courts in American universities are meticulously maintained to meet professional standards. They include hard courts, most commonly made of acrylic over a concrete or asphalt base, which offer a faster game and cater to a wide array of playing styles. These hard courts are predominant due to their durability and lower maintenance needs.
In addition, several universities provide clay courts, which offer a different style of play. These slower courts are fantastic for developing patience, strategy, and technical precision. They are built using crushed shale, stone, or brick, and require regular maintenance to keep the surface level and performance-ready.
Grass courts are a rare sight but can still be found in a few campuses. These courts offer a fast game and require players to adapt to the ball's low and often unpredictable bounce. They're a treat for players looking to experience the style of play seen at Wimbledon.
The locker rooms on these campuses rival those of professional European tennis clubs, with each player being allotted a personal area. Designed with players' convenience in mind, these spaces offer ample storage for gear and personal items. The facilities are further enhanced with the presence of TVs, enabling players to analyze past matches and scout opponents.
The gym is often shared with other sports teams, each of which has its own schedule. There are numerous exercise stations available, and coaches are always present to provide technical assistance to the athletes.
Each university provides medical personnel and facilities to prevent and treat injuries. There are many sports rehabilitation specialists available to assist athletes.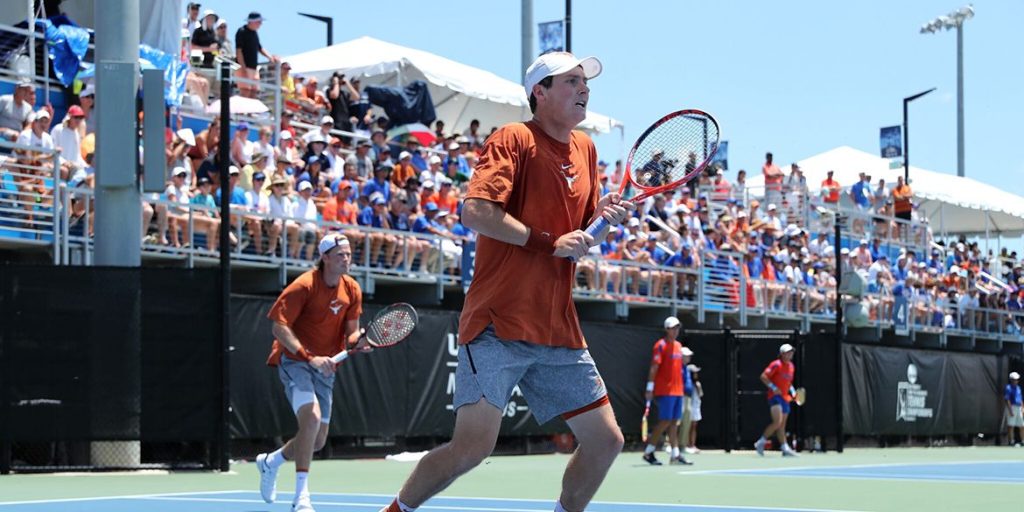 American campuses are designed to provide the most comfortable experience possible for students. They vary in size from 2,000 to 30,000 resident students, but all universities offer top-notch services.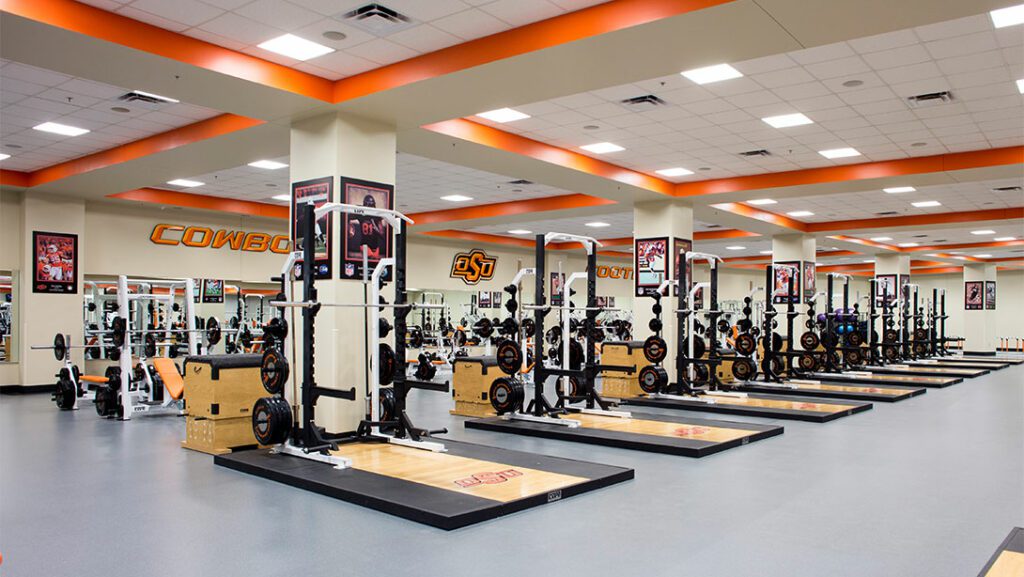 Each university provides various types of accommodations, including single, double, and multiple occupancy rooms that are shared with international student-athletes.
In addition to one or more dining halls, every campus has bars and fast-food restaurants that cater to various dietary needs and food intolerances.
The size of classrooms can vary greatly depending on the specific course of study and the classes being taken.
There are multiple libraries, and each student can freely access both course materials, study spaces, computers and printers.