Countless athletes have advanced their careers through participation in the American collegiate golf championships, using it as a stepping stone for their professional pursuits. This year, the PGA Tour has launched the PGA Tour University. This innovative program seeks to evaluate and nurture promising young players in American colleges, offering the best performers direct access to various professional circuits.
The roll call of top global golfers who are alumni of American colleges is truly impressive. Renowned names such as Jack Nicklaus, Arnold Palmer, Tiger Woods (Stanford University), Bubba Watson (Faulkner State CC and Georgia), Dustin Johnson (Coastal Carolina), Phil Mickelson (Arizona State), and Justin Thomas (University of Alabama) are just a few.
The prestigious Haskins Award, honoring the best academic student-athlete each year, is named after Fred Haskins, a professional golf coach at the Country Club of Columbus. Phil Mickelson matched Ben Crenshaw's record, clinching the Haskins Award three times consecutively (1990/1991/1992). Mickelson's 1991 victory in the Northern Telecom Open as an amateur heralded his leap from collegiate to professional player on the PGA Tour.
Before even beginning his time at Stanford University, Tiger Woods was a legend. He bagged the NCAA title in 1996, earning him the best player accolade from the Haskins Commission for that year. Ryan Moore, who started at the University of Nevada Las Vegas, had an extraordinary amateur career during college. In 2004, he swept the U.S. Amateur, The Western Amateur, the U.S Amateur Public Links, and the NCAA Championship. He received the Haskins Award in 2005 in recognition of his academic and athletic prowess.
Justin Thomas is the third-youngest golfer to ascend to the PGA Tour (2009 Wyndham Championship). A two-time Rolex Junior All-American, Thomas was the captain of his team in 2010. He represented the United States in the 2010 Junior Ryder Cup and competed in the U.S. Amateur in 2010 and 2011. The following year, he received the Haskins Award. Sahith Theegala (Pepperdine University) is the latest recipient of the prestigious Fred Haskins Award in 2020. That season, he competed in 8 tournaments, triumphing in two, and broke the school record with an average score of 69.04. He consistently performed well, finishing in the top-10 six times and in the top-20 in all eight tournaments.
The achievements of these athletes were significantly enabled by the high-quality coaching received from American high school and university coaching staff. The coaching team usually consists of a Head Coach responsible for coordinating team training and mentoring top athletes. Additionally, there are Assistant Coaches providing invaluable guidance during training sessions to enhance your technique. Also, volunteer coaches, often young ex-athletes, offer support and help manage the team.
These college coaches are highly skilled professionals who will assist in refining multiple aspects, including pre-tournament preparation, pre-shot routines, competition management, physical training, emotional responses to good or poor shots, dealing with subpar holes, dietary habits, parental relationships, and team interactions. All of these elements are as consequential as the final scorecard at the end of the day. These performance indicators will be evaluated by each coach, helping them gauge player maturation and serve as a barometer of each player's collegiate success.
In addition to their abilities to strategize and fine-tune perfect techniques, coaches employ biomechanical analysis to enhance athlete talent. The latest technological tools are utilized to assess and improve swing technique, and the values of balance, stability, power, and speed.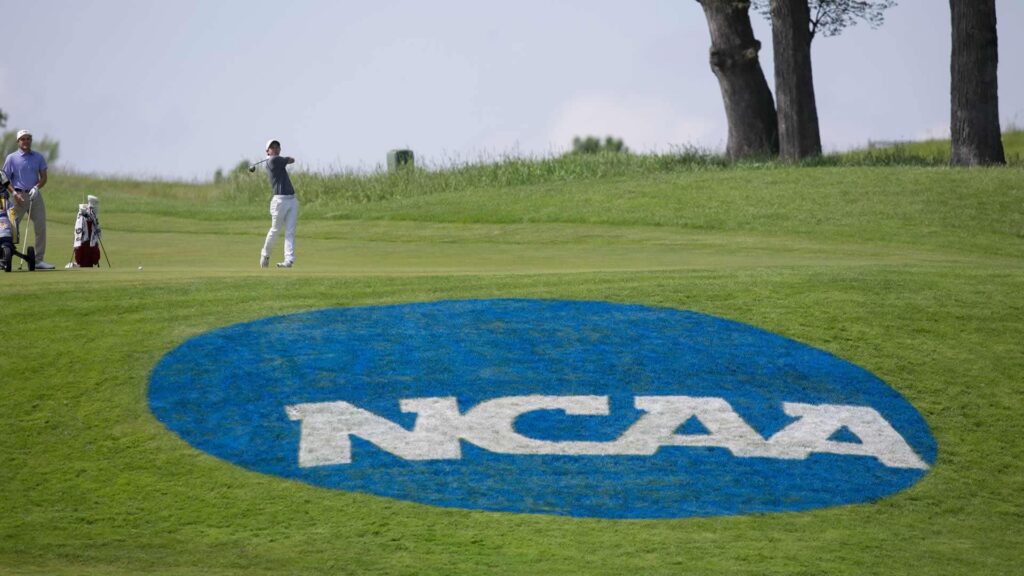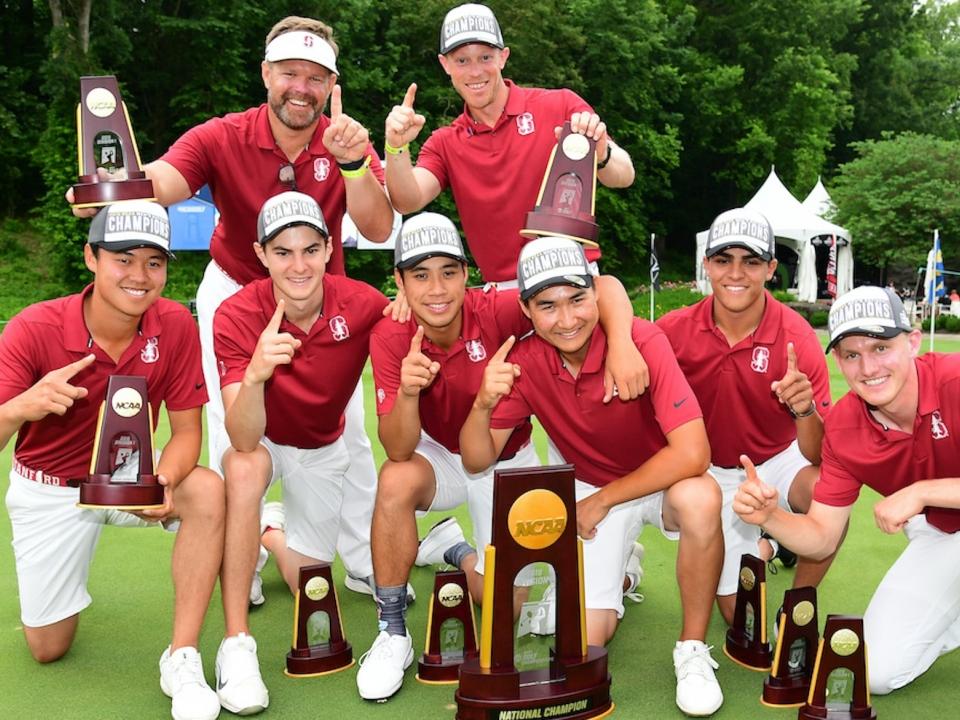 AMERICAN UNIVERSITIES ARE HOME TO THE WORLD'S PREMIER GOLF TRAINING FACILITIES.
Spring offers the best golfing experience in America, with fresh air, lively scenery, and impeccably groomed fairways and greens.
University team training largely involves fieldwork, essentially split into two parts: pre-game warm-ups and practice drills.
The gym is often shared with other sports, each following their own schedules. There are numerous workout stations, and coaches are always available to provide technical assistance to the athletes.
Every university provides medical staff and facilities to prevent and treat injuries. There are a multitude of sports rehabilitation specialists available to assist athletes.
American campuses are designed to make the lives of students as comfortable as possible. They vary in size, ranging from 2,000 to 30,000 resident students, but all universities offer top-notch services.
Each university provides various types of accommodation. Rooms can be single, double, or shared with multiple student-athletes.
In addition to one or more dining halls, every campus features bars and fast-food options catering to various dietary needs and food intolerances.
The size of classrooms varies significantly depending on the course of study and the classes being attended.
There are multiple libraries, and each faculty provides free access to educational materials and spaces for students to utilize.