Play Basketball in an American College!
In the United States, basketball is not just a game; it's a pathway to higher education, a successful career, and, for some, even international fame. Both men's and women's collegiate basketball occupy a pivotal role on the global stage, setting the gold standard for excellence in the sport.
Unlike many other countries, the United States offers aspiring basketball players a unique trajectory. Athletes have the opportunity to kick-start their careers in NCAA, NAIA, or NJCAA collegiate leagues, all while earning a college degree through an athletic scholarship. Upon graduation, they are well-positioned to transition into professional play, both domestically and internationally.
Each year, the NBA Draft serves as a major milestone where professional American teams handpick the cream of the collegiate crop. Numerous players who honed their skills in U.S. colleges have gone on to shine brightly on professional courts. Take, for example, Kawhi Leonard, an alumnus of San Diego State University, who has become an NBA superstar. Similarly, Luka Dončić initiated his career in Europe but rapidly ascended to become a key player for the Dallas Mavericks. Davide Moretti, after playing for Texas Tech University, returned to play professionally in Italy, demonstrating the diverse opportunities available for athletes with U.S. collegiate experience.
For women's basketball, the same path is equally rewarding. Many WNBA legends and Olympic champions, like Diana Taurasi and Sue Bird—both from the University of Connecticut—commenced their illustrious careers at American colleges.
The choice to play collegiate basketball in the United States is not merely an athletic decision; it's a strategic move for academic enrichment and long-term career success.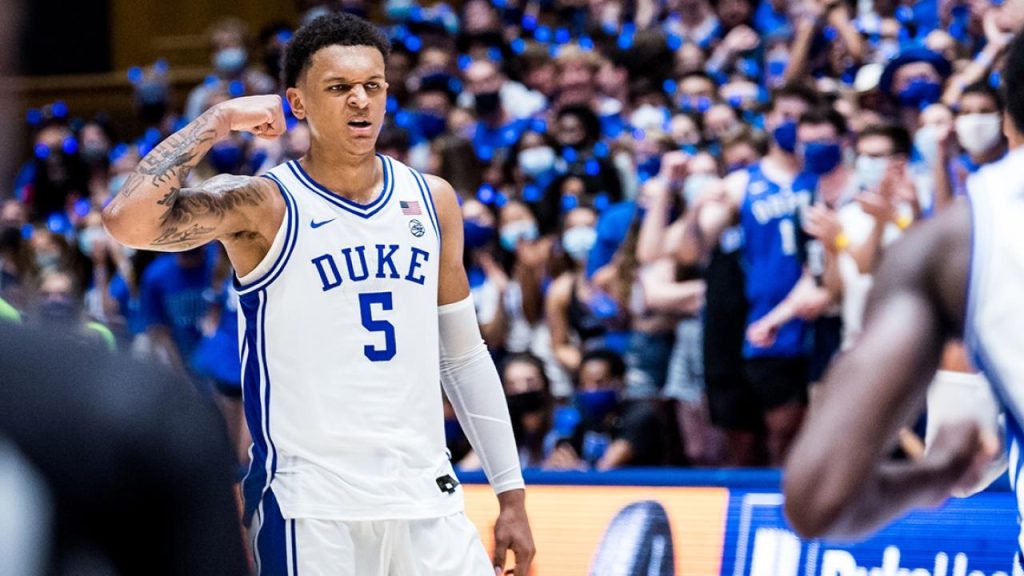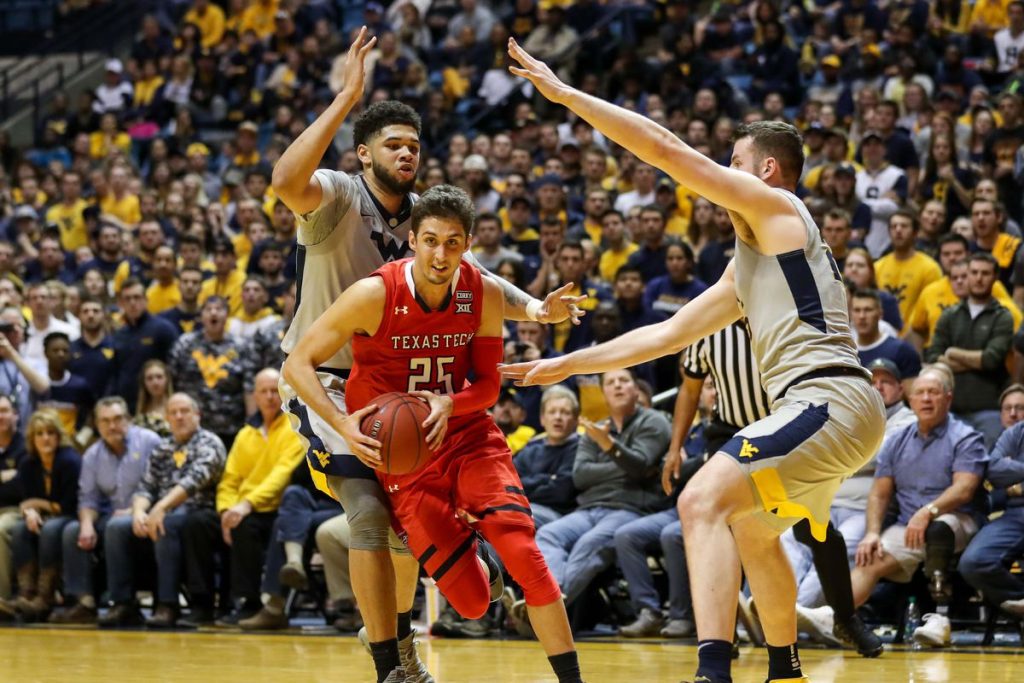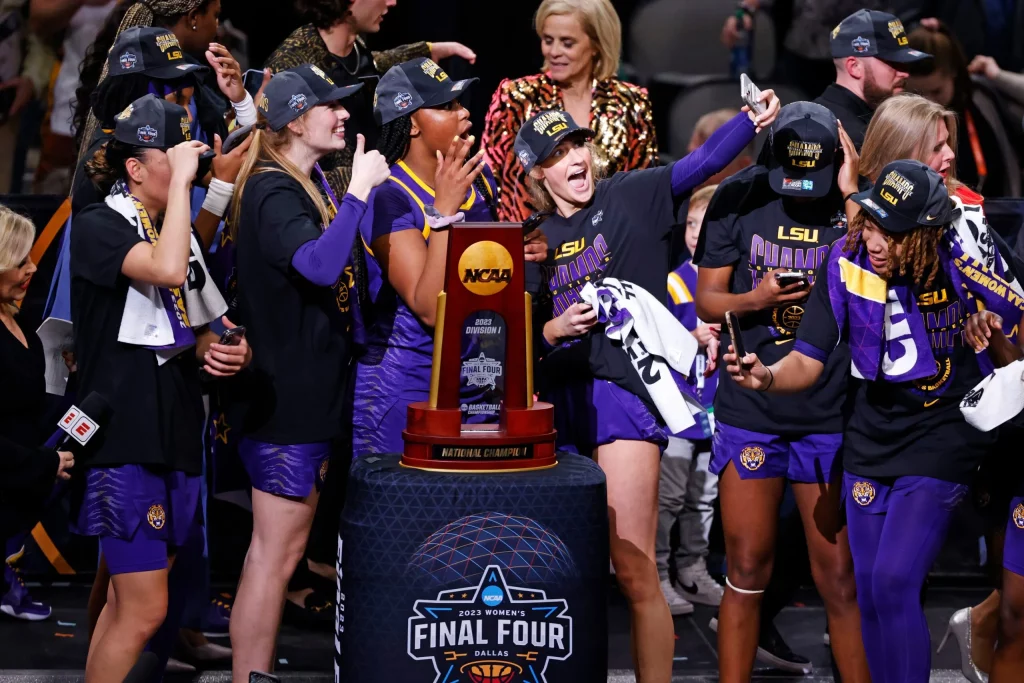 The U.S. college basketball season kicks off in November with a rigorous three-week athletic preparation period. From there, it stretches through to April, featuring individual conference matches, and even further should your team earn a spot in the illustrious "March Madness" by winning their respective conference playoffs.
College teams battle it out in various conferences, which typically group colleges based on geographic location. At the end of the regular season, the top teams from each conference enter the playoffs. The champion of each conference then advances to the famed "March Madness," the NCAA's national tournament.
For aspiring athletes and their families, it's important to understand that this journey offers far more than just court time. The rigors of a college basketball season also teach invaluable life skills such as teamwork, discipline, and time management—all while pursuing an academic degree that serves as a crucial backup plan for long-term career security.
Entering this world is a golden opportunity to showcase your talents on a grand stage, catch the eyes of professional scouts, and, potentially, earn your way into the basketball elite.
The American college sports landscape is primarily organized into three major leagues: NCAA (National Collegiate Athletic Association), NAIA (National Association of Intercollegiate Athletics), and NJCAA (National Junior College Athletic Association).
The key difference between these leagues lies in the educational offerings. Both NCAA and NAIA are affiliated with four-year colleges and universities, which provide students the opportunity to earn a Bachelor's degree upon completion of their studies.
On the other hand, Junior colleges, which fall under the NJCAA umbrella, offer two-year programs leading to an Associate's Degree. One unique advantage of the NJCAA is its relatively lenient English language requirements, making it an accessible option for international student-athletes. After completing their two-year stint at a Junior college, students have the opportunity to transfer to a four-year NCAA or NAIA college to complete their higher education and continue their athletic journey.
For international student-athletes, navigating these leagues can be a strategic pathway not just to a promising basketball career but also to educational advancement. Choosing the right league can set the stage for both academic and athletic success, giving you a well-rounded college experience that benefits you long-term.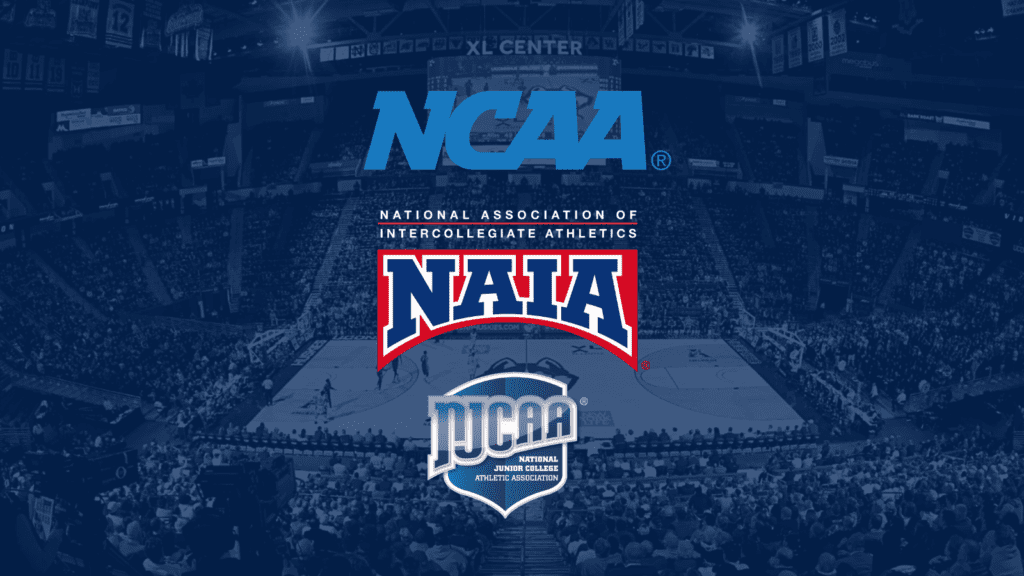 One of the standout features of American college campuses is their state-of-the-art athletic facilities, often unrivaled anywhere in the world. Even Euroleague teams would be hard-pressed to find facilities that compare with those available at virtually any American university. These extensive amenities encompass cutting-edge gyms, indoor and outdoor courts, conference rooms, athlete lounges, physiotherapy centers, swimming pools, and even specialized dining areas exclusively for athletes.
Basketball games, both men's and women's, are campus events that go beyond mere sport; they are a rallying point for the student body. College students enthusiastically attend each match, filling the stands with roaring cheers and unabated support for their team.
One feature that often leaves European professional teams envious is the level of sophistication found in American college locker rooms. Unlike standard locker areas, these spaces are engineered for more than just changing into your uniform. Each player is assigned their own personalized locker room space, and the amenities don't stop there. These locker rooms come equipped with TVs, conference rooms for team strategy sessions, comfortable couches for relaxation, and whiteboards for tactical planning—ensuring that athletes are comprehensively prepared for championship games.
The gym facilities on American college campuses are often multi-sport spaces, each with its own scheduled times for different athletic teams. Despite sharing the gym, you'll find an abundance of equipment and stations, ensuring that athletes from various sports can train effectively and without hindrance.
One of the unsung advantages of playing college sports in the U.S. is the comprehensive medical support provided by the universities. These institutions prioritize the prevention and treatment of athletic injuries by offering top-of-the-line medical facilities and staff. You'll have access to a wide array of sports rehabilitation specialists, fully dedicated to helping athletes recover, prevent future injuries, and optimize their physical capabilities.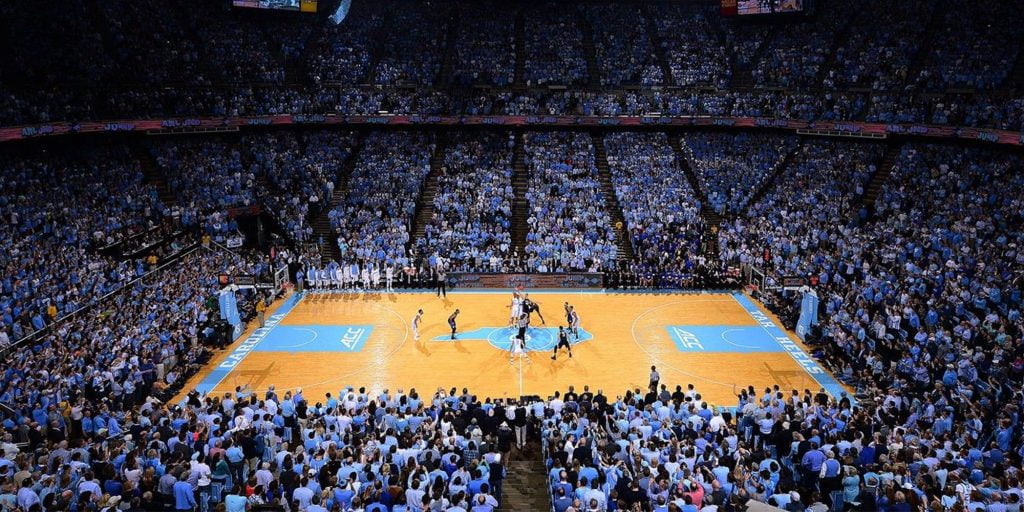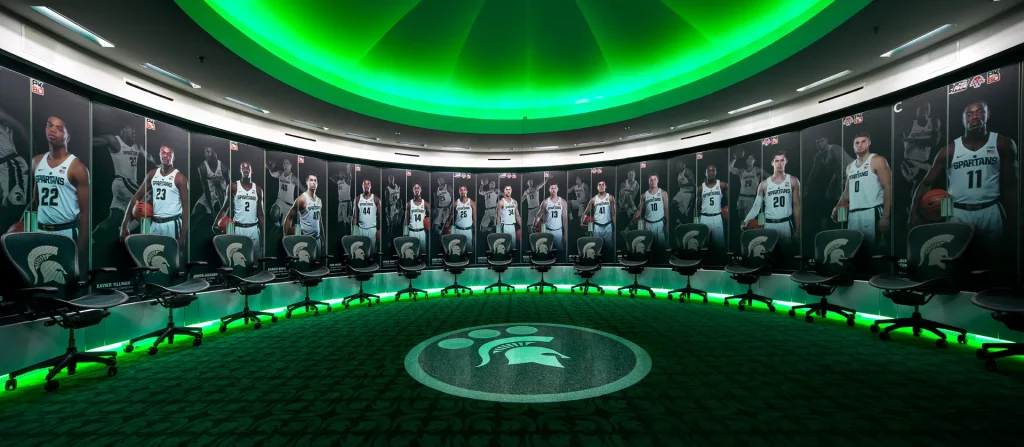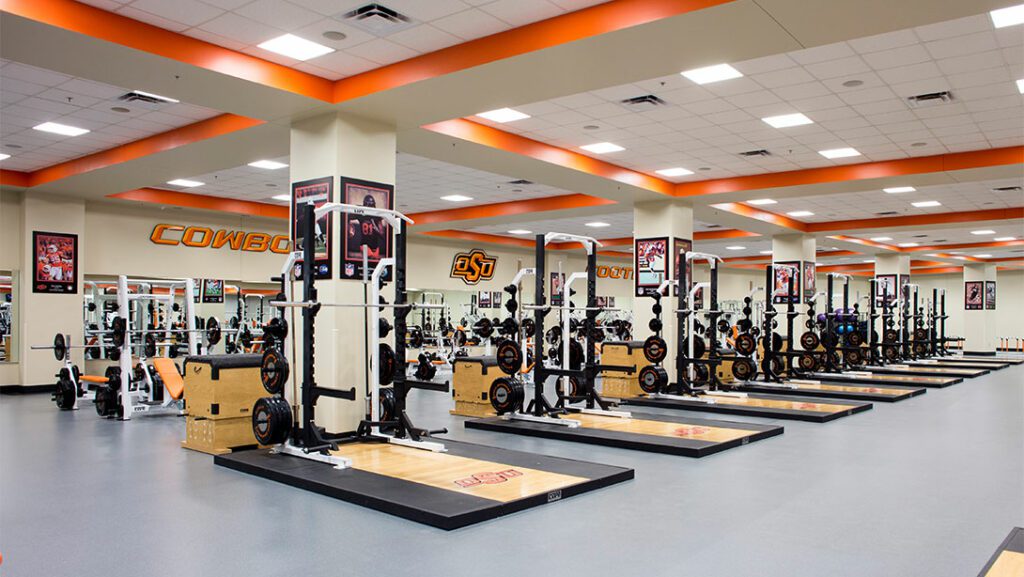 American college campuses are masterfully designed with student comfort and convenience in mind. While sizes may vary, ranging from intimate settings with 2,000 residents to sprawling campuses housing up to 30,000 student-residents, the commitment to top-tier amenities remains constant.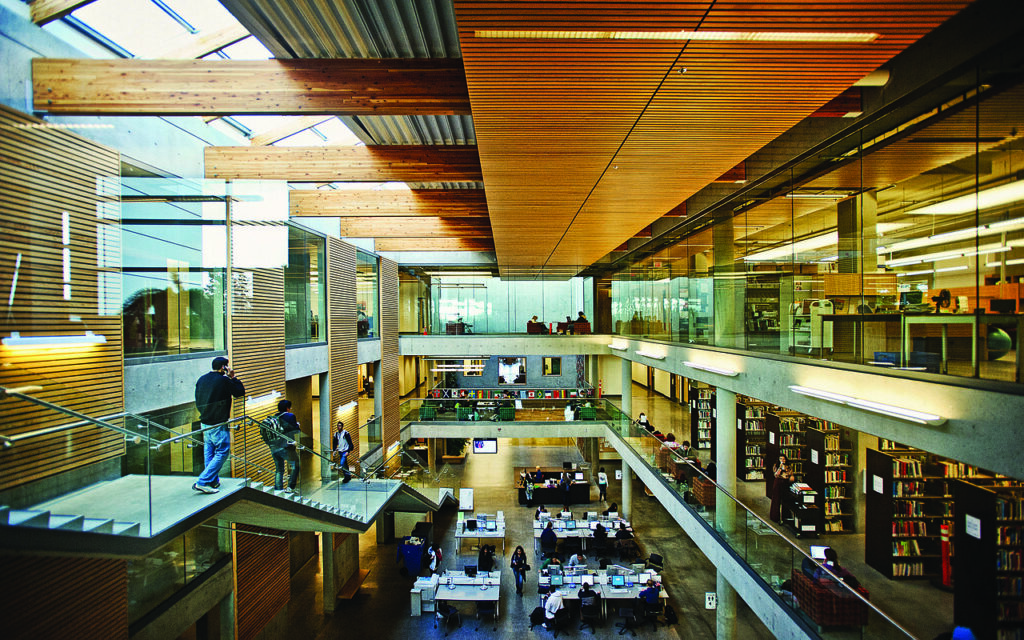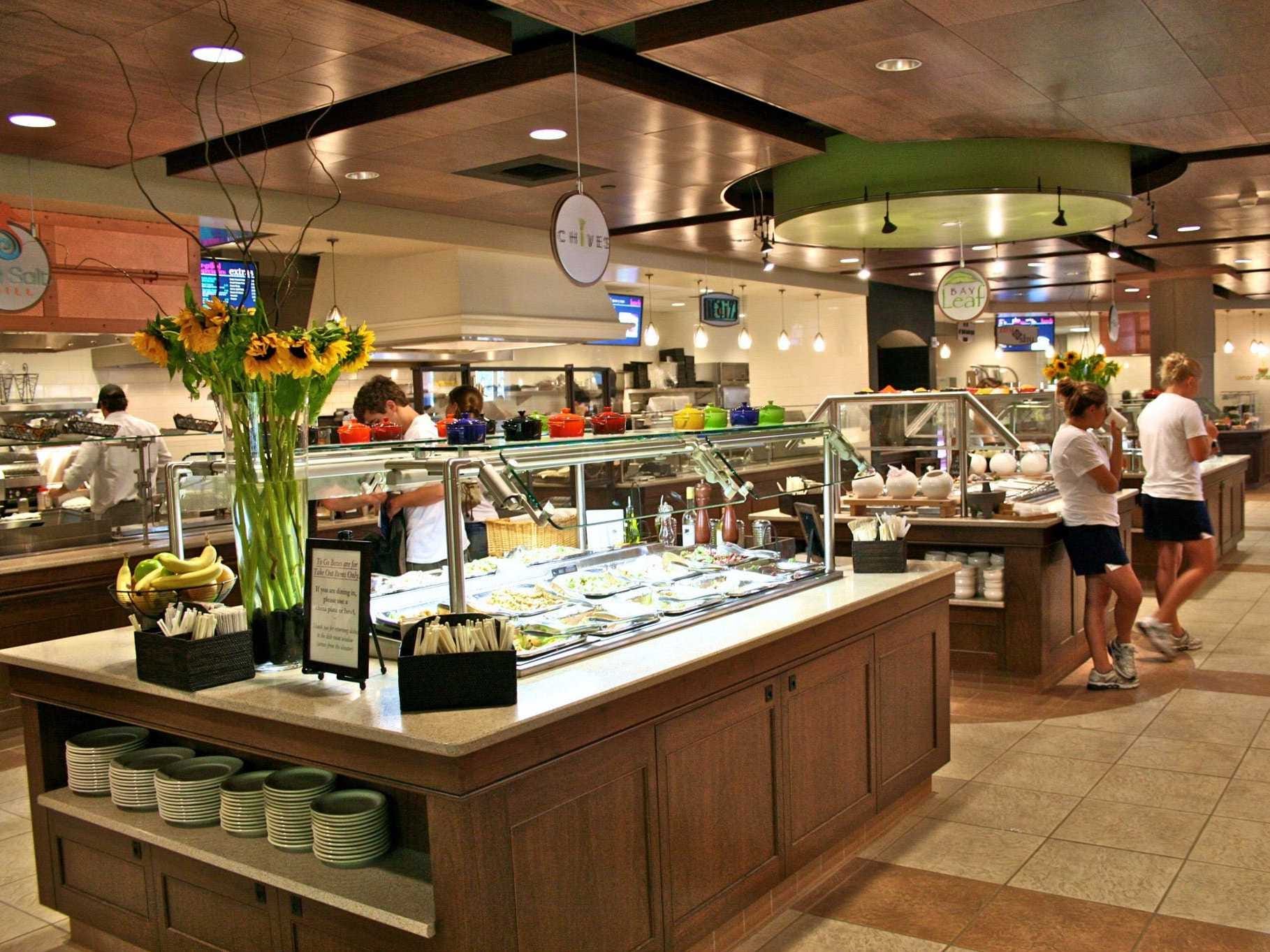 American universities offer a wide range of housing options to accommodate the diverse needs and preferences of their student-athletes. Whether you're someone who enjoys the independence of a single room or you thrive in a more communal setting, there's a housing option designed for you. Rooms can be single, double, or even multiple-occupancy, and are often shared with other student-athletes.
In addition to one or more main dining halls, every American college campus features an array of bars, cafes, and fast-food options. What sets these dining facilities apart is their ability to cater to a wide range of dietary needs and preferences. Whether you're following a strict athletic diet, managing food allergies, or accommodating religious dietary restrictions, you'll find options designed specifically for you.
The size of classrooms at American universities can vary significantly, depending on both the field of study and the specific courses you choose to take. This offers a unique advantage: you can engage in diverse learning environments tailored to your academic needs.
Every American university campus features a variety of libraries and dedicated academic spaces, each tailored to support the diverse faculties and their specific educational needs. What sets these academic resources apart is not just the wealth of didactic material available—ranging from books and journals to digital databases—but also the freedom you have to utilize these spaces.