Play Football (Soccer) in an American College!
Men's soccer is experiencing significant growth in the United States, and the country boasts the world's best women's soccer.
Professional Major League Soccer (MLS) teams utilize college teams to identify top talent, much like youth teams (or reserve teams) in Europe.
Unlike Italy, the United States allows its players to start their careers in collegiate championships such as the NCAA, NAIA, or NJCAA, earn a degree with the help of a sports scholarship, and then move on to play professionally after graduation.
Each year, American professional teams select the most talented college players through the MLS Super Draft. Many players who trained in American colleges have gone on to build successful careers in the MLS or Europe, such as Zack Steffen (University of Maryland) who was acquired by Manchester City, and Tim Ream (University of Saint Louis) who played eight seasons in the Premier League for Fulham, among others.
Regarding Women's Soccer, all of the world champions began their careers in American colleges, including Alex Morgan (University of California, Berkeley), Carli Lloyd (Rutgers University), Megan Rapinoe (University of Portland), and many others.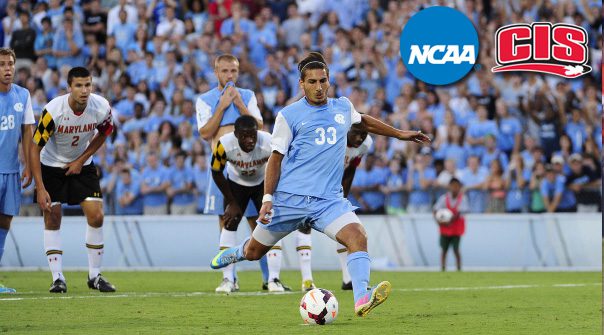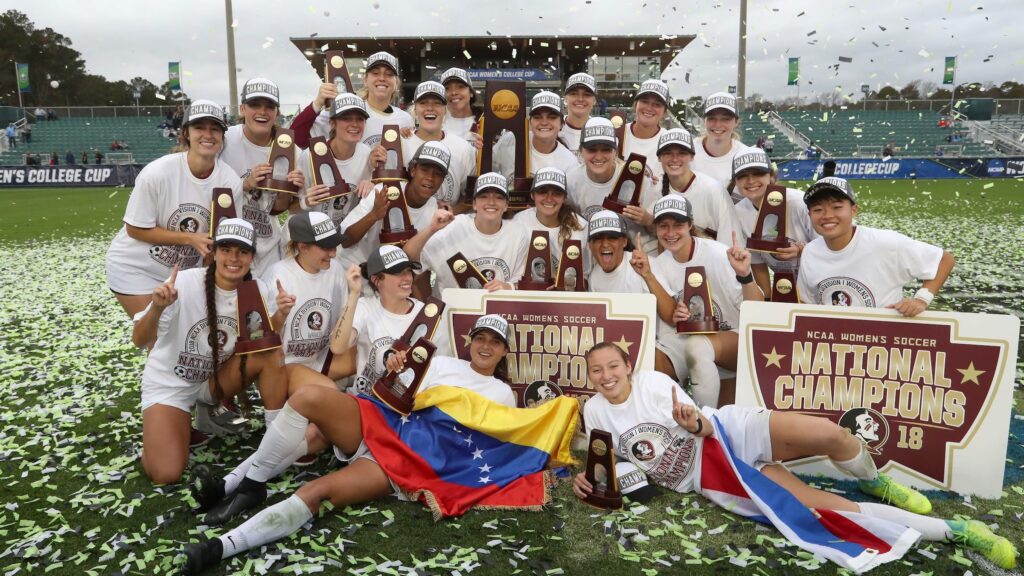 The soccer season begins in August with three weeks of athletic preparation and runs until the end of November, with the individual "Conferences" and possibly beyond if the team advances to the "Nationals" by winning their respective conference playoffs.
College teams compete against each other in various conferences, which are typically comprised of universities in the same state (such as the Sun Conference in Florida, where all university teams in Florida compete).
After the regular season concludes, the top eight teams compete in playoffs, with the winner advancing to the Nationals to face off against all the winners from the different conferences.
To better understand the American collegiate sports system, we must begin by discussing the three different leagues that comprise it: NCAA, NAIA, and NJCAA.
The primary difference between the first two leagues (NCAA, NAIA) and the third (NJCAA) is that the first two accept four-year colleges and universities, which upon completion provide access to a bachelor's degree.
The NJCAA league includes junior colleges, which last for two years and grant an associate degree. Junior colleges allow international athletes to be admitted, even with lower English scores, so they can then complete their academic path in an NAIA or NCAA college once they have finished their two years in a junior college (2 years of Junior College + 2 years of Four-year College = Bachelor's Degree).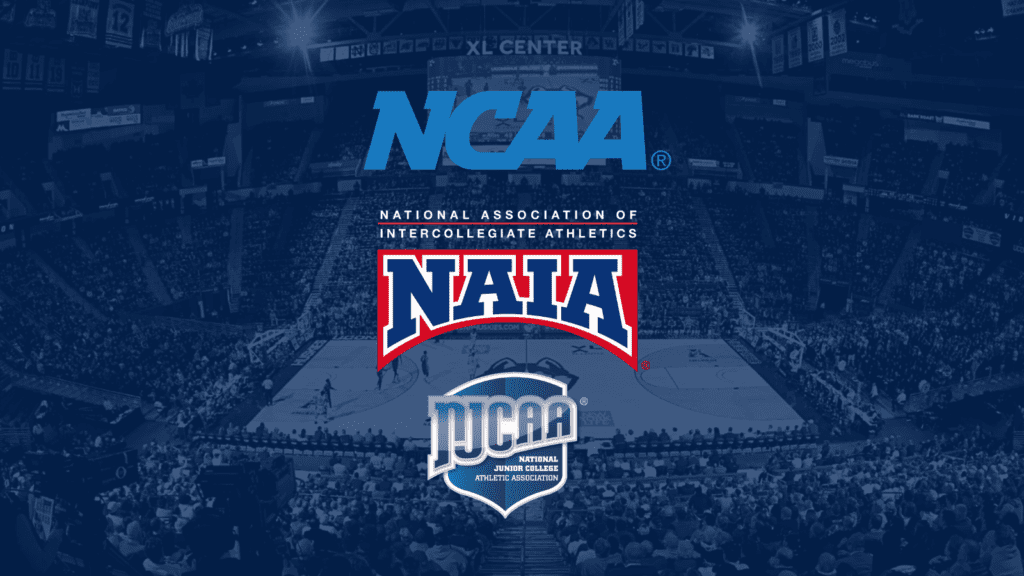 American college campuses are renowned for their world-class sports facilities, which often surpass those of professional soccer teams in Serie A. These facilities include both grass and synthetic fields, cutting-edge gyms, meeting rooms, lounges, massage facilities, pools, and dedicated dining halls for athletes.
Both men's and women's soccer games are avidly followed by other university students, who attend every match and cheer on the university team from the stands.
The locker rooms are the envy of European professional teams, with each player having their own dedicated space. The facilities are also equipped with TVs, meeting rooms, comfortable seating, and whiteboards, providing the perfect environment to prepare for league matches.
The gym is often shared with other sports teams, each of which has its own schedule. There are numerous exercise stations available, and coaches are always present to provide technical assistance to the athletes.
Each university provides medical personnel and facilities to prevent and treat injuries. There are many sports rehabilitation specialists available to assist athletes.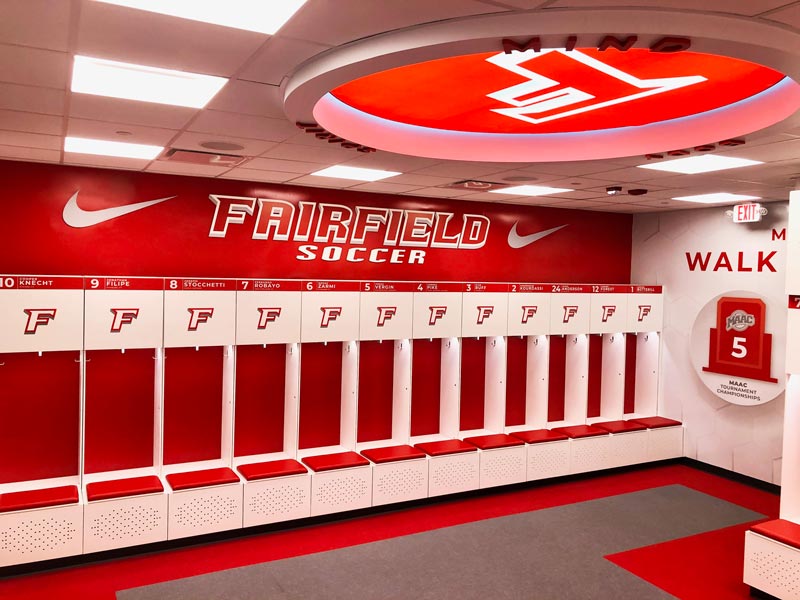 American campuses are designed to provide the most comfortable experience possible for students. They vary in size from 2,000 to 30,000 resident students, but all universities offer top-notch services.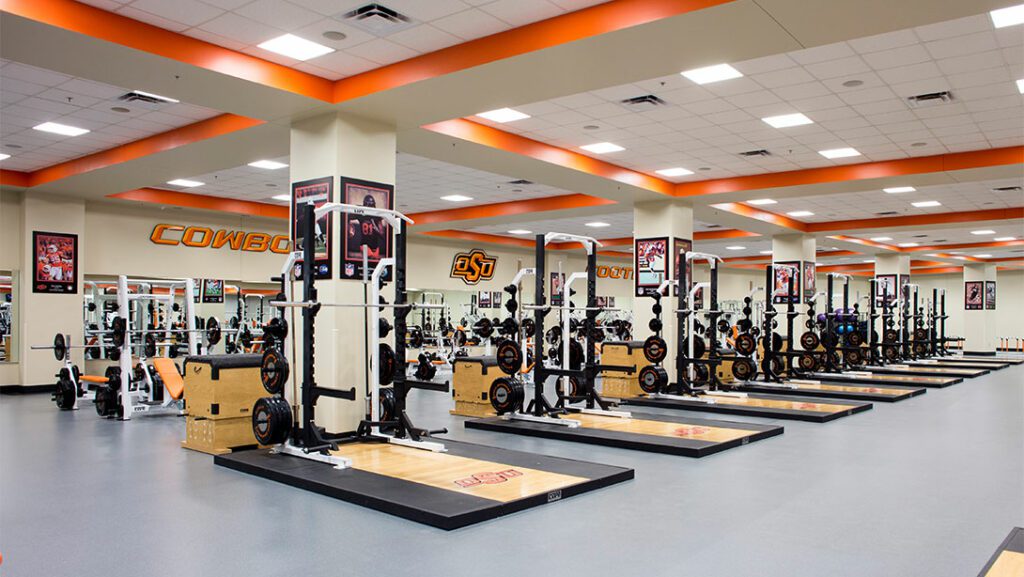 Each university provides various types of accommodations, including single, double, and multiple occupancy rooms that are shared with international student-athletes.
In addition to one or more dining halls, every campus has bars and fast-food restaurants that cater to various dietary needs and food intolerances.
The size of classrooms can vary greatly depending on the specific course of study and the classes being taken.
There are multiple libraries, and each student can freely access both course materials, study spaces, computers and printers.